Leadership is not a position or title, it is action and example.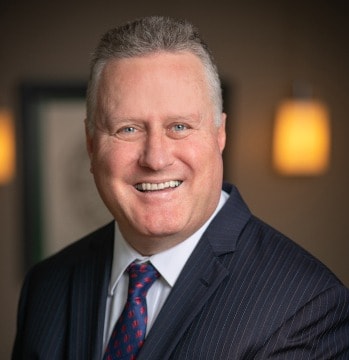 Mike Bertrand is the President and CEO of Lutheran Child and Family Services of Illinois. He joined LCFS in 2005 and has served as LCFS' Northern Illinois director of children services, chief of children's services, chief program officer and vice president and chief operating officer.
With more than 30 years of social-services experience, Mike has worked for the Department of Children and Family Services, Lutheran Social Services of Illinois, Hull House Association and United Healthcare Corporation.
Mike has a bachelor's degree in psychology from the University of Illinois at Champaign/Urbana, a master's degree in social work from the University of Illinois at Chicago and is a Licensed Clinical Social Worker.
He is passionate about ensuring that we never give up on a child and was a co-creator of the award-winning Regenerations Programs (2006) for dually-involved youth, which has produced successful and promising outcomes for children in the juvenile justice and child welfare system.
Currently, Mike is a board member for the Illinois Collaboration on Youth. Mike is also nationally active in both Lutheran Services in America and Social Current.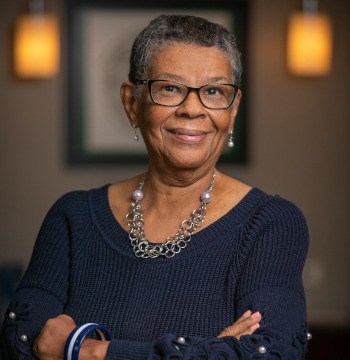 VP and Chief Operating Officer
Beverly Jones has over 40 years of experience in Social Services that includes experience at the local, state, and national levels. Presently, Ms. Jones is Vice President and Chief Operating Officer for Lutheran Child and Family Services of Illinois.
Prior to joining LCFS, Ms. Jones was the Deputy Division Director of Programs and Policy for the Georgia Division of Family and Children Services. Ms. Jones served as the Director of the Fulton County Department of Family and Children Services in Atlanta, Georgia. She served as the Assistant Commissioner for the Division of Learning and Professional Development with the New Jersey Department of Children and Families. Ms. Jones has served as the Director of the Arkansas Division of Children and Family Services which was responsible for the provision of numerous family-centered services, including child protective services, family support, family preservation, foster care, and adoption. Prior to assuming that role, Ms. Jones was actively involved with the child welfare reform effort in Arkansas when Governor Clinton appointed her to a panel of national experts who reviewed the current service system and recommended changes. As a result of that work, she was asked to serve as the Chairperson of the Arkansas Child Welfare Compliance and Oversight Committee.
She has served in a variety of capacities including a senior field consultant for the Child Welfare League of America, a senior associate for the Center for the Study of Social Policy and Program Director for the Child Protective Services Program for the state of Maryland. Her career began with the Baltimore City Department of Social Services as a social worker, supervisor, training specialist, and district manager. In addition, she has been an expert witness for the states of Arkansas, Maryland, Pennsylvania, and South Carolina.
Ms. Jones received her BA in Sociology from Douglas College-Rutgers University, a Master in Social Work, and a Post Master's Certificate in Social Work Administration from the University of Maryland.
She has been a faculty member at the Universities of Arkansas and Maryland and has served on numerous national task forces and committees (e.g. the North American Task Force on Substance Abuse and Child Welfare of the Child Welfare League of America). In addition, she has served as a federal grant reviewer for the Children's Bureau.
Ms. Jones has been a presenter and speaker at numerous national, state, and local conferences and her publications include "The Clients and Their Problems," When Drug Addicts Have Children: Reorienting Child Welfare's Response. 
LaTasha Roberson-Guifarro, MSW, LCSW
VP and Chief Strategy & Innovations Officer
Privacy Officer 
LaTasha Roberson-Guifarro is a Licensed Clinical Social Worker who believes all should aspire to make an indelible impact of excellence in our world. LaTasha has committed to being a thought leader and executioner of achieving systemic results in human service & technology sectors through learning, creating, and implementing solutions in collaboration with children, families, communities and institutions. She has held direct service and progressing levels of leadership roles in child welfare, clinical services, training, policy development, advocacy, program & risk management, strategic planning and continuous quality improvement (CQI).
LaTasha joined LCFS in January of 2008, and currently serves as the Vice President and Chief Strategy & Innovation Officer. She also serves as the organization's Privacy Officer. LaTasha describes her role within the organization as a call to inspire, challenge and equip stakeholders to consistently ask, answer and respond to: How are we doing? How do we know? How do we prove and/or improve our efforts and strategically achieve desired social impact results? 
LaTasha earned her MSW from Washington University in St. Louis. She serves as a Council on Accreditation (COA) reviewer, National Association of Social Workers (NASW) Board Member, Illinois Department of Financial and Professional Regulation (IDFPR) Board Member, and she is the leader/member of various other agency, state and national advisory boards geared towards resource and systems transformation, children and family advancement, workforce professional development and stability, race and LGBTQI+ equity and affirming care, social justice and innovation.
LaTasha shares her ultimate aim is to electrify sustainable, collective power and capacity for evolving our tomorrows.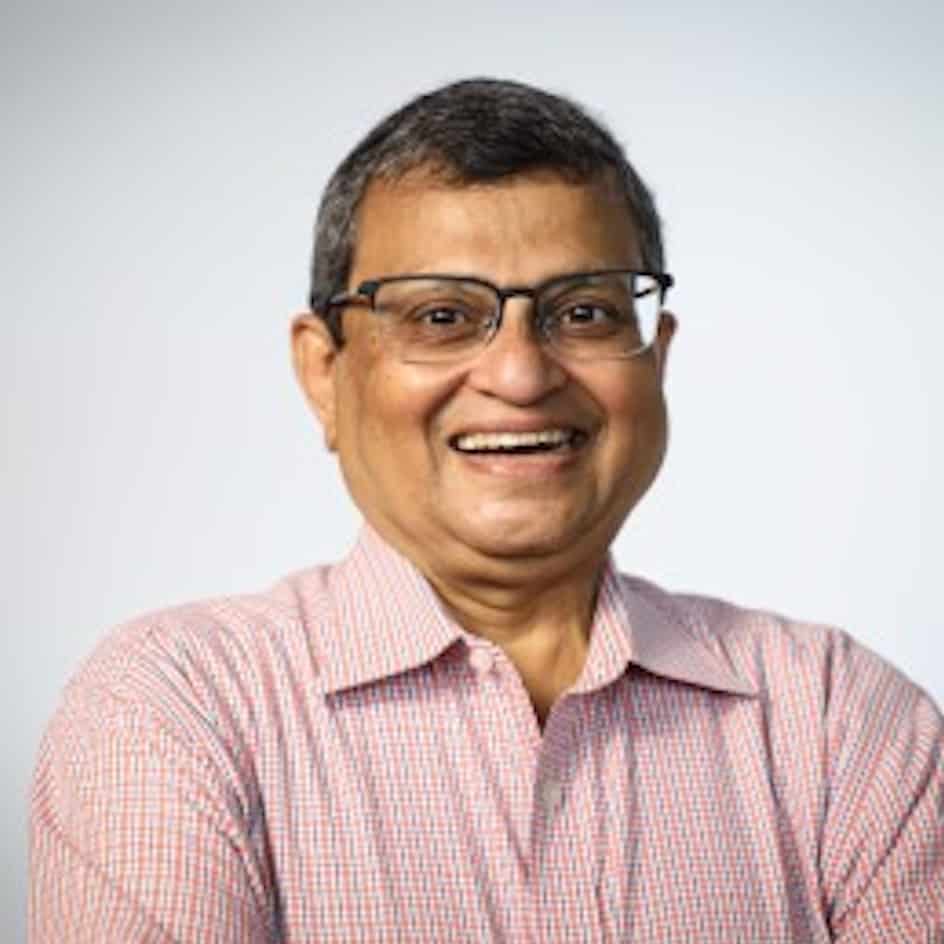 VP and Chief Financial Officer
Dhiren Shah is Vice President and Chief Financial Officer at Lutheran Child and Family Services of Illinois. For more than three decades, Mr. Shah's passion and financial expertise has helped serve several nonprofits across Chicago and the surrounding suburbs. Mr. Shah not only brings his financial expertise to his role, but also develops clear strategic direction and collaboration opportunities both internally and externally to further the mission and work.
Prior to joining LCFS, Mr. Shah was CFO of Pillars Community Health, a federally qualified health center providing medical, dental and behavioral health in the LaGrange area. Mr. Shah also served as the CFO of Chicago Commons, a more than $30 million health and human services organization serving more than 3,000 people across the south and west sides of Chicago with an emphasis on Head Start services and Community Care programming for the elderly. Additionally, he also served as CFO of Francis W. Parker School and consulted with numerous other not-for-profit organizations.
In 2017, Mr. Shah was awarded as finalist for the CFO of the Year as part of the Financial Executives International Chicago Chapter. He is a Certified Management Accountant and Certified Public Accountant. He is also a member of the Illinois CPA Society.
Mr. Shah is on the national advisory board of Sewa International, an organization that serves those in distress, aids local communities, and promotes volunteerism. He also volunteers for Vivekananda Yoga University, which is the first yoga university outside of India focused on graduate yoga education and research.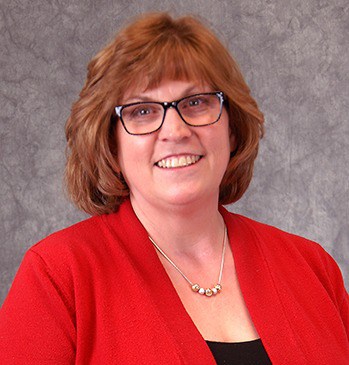 VP of Advancement & Transformational Resources
Cheryl Wendt joined LCFS as the Vice President of Advancement & Transformational Resources in 2021. She is a nonprofit development executive with over 15 years of experience helping organizations that empower and support others. Prior to coming to LCFS, she was the Vice President of Donor Relations for Lutheran Life Communities (senior living communities) after having been with the Elgin Symphony Orchestra as their Chief Development Officer. Cheryl believes in building lasting relationships with donors and creating joyful giving opportunities for those who want to help make the world a better place.
Cheryl has a bachelor's degree in Marketing & English from Elmhurst University. Other previous non-profit experience included being a past President & Board Member of Women Inspiring Mentoring, a Founding Board Member of Chamber Music on the Fox, and a recipient of Elgin's YWCA Leader Award for Business & Professions.
On the personal side, Cheryl and her husband Chris were high school sweethearts and are both active members of Immanuel Lutheran Church & School in East Dundee. She has two grown daughters – Jessica, an 8th grade language arts teacher in District 300, and Lauren, a financial analyst for TCI Financial. Cheryl enjoys traveling, boating, dining out, all types of music, playing games with her family and hanging out with her giant rescue dog Josie.
Bethesda Lutheran Church, Chicago
Blitzen Institute of Jewish Theological Culture
St. Paul Lutheran Church, Chicago
Michael A. Bertrand, MSW, LCSW
Grace Lutheran Church, River Forest
Information Systems Professional (retired)
LCMS Foundation (retired)
Information Systems Professional (retired)
Arcadia Financial Strategies
VP and Chief Financial Officer
Michael A. Bertrand, MSW, LCSW
Schiff Hardin LLP (retired)
LCFS of Illinois (retired)