Learn how you can make an impact on the lives of Illinois' children and families by getting connected to LCFS.
Host an LCFS Mission Presentation
Is your congregation, company or group interested in learning more about LCFS? We invite you to host an LCFS Mission Presentation – either in person or via Zoom – where you'll learn more about our programs and how they nurture and strengthen children and families in need.
Here's what you can expect:
A 45-minute presentation about our mission, the impact of our work, and the goals for the future of LCFS.

You'll hear from staff and most importantly clients themselves, who'll share their own stories of triumph and success due to their hard work and the help of LCFS' programs and services.

You'll leave inspired!
To schedule a presentation or for more information, contact Director of Development Leslie Lopez at leslie_lopez@lcfs.org or 630-470-0942.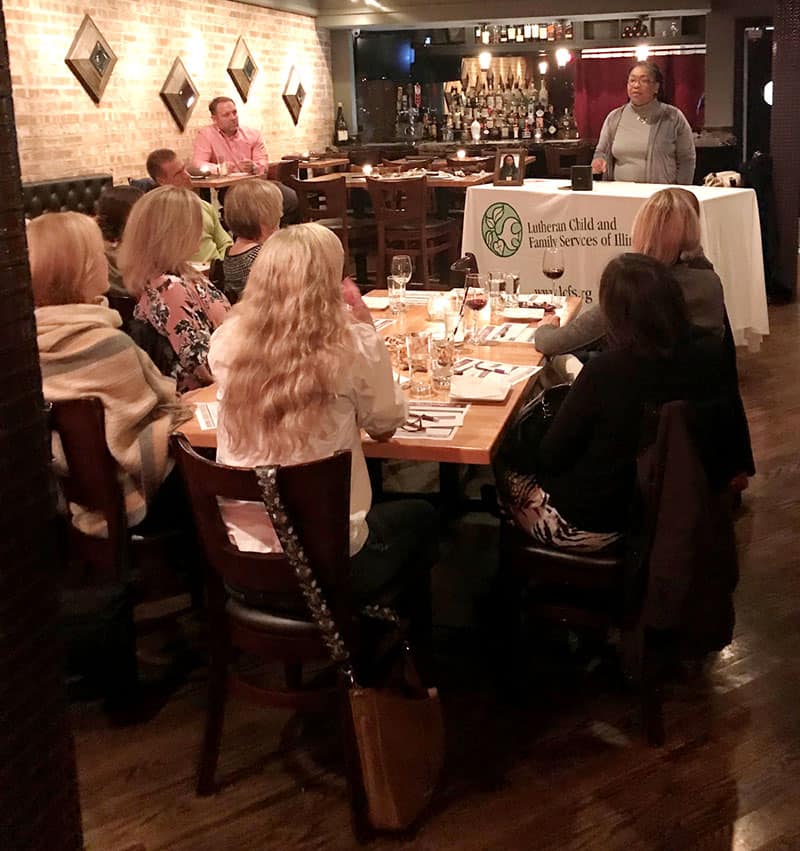 "Wow – I'm blown away. That presentation was so powerful. It was a pleasure to be among people who are called to do their best work for the benefit of others. Thank you for your commitment to children and families!"
Sharon
Mission Presentation Attendee
Keep up with LCFS' latest news and events!
Connect with LCFS on Social Media
Stay in touch with LCFS and help us spread the word about LCFS' life-changing work.