Be Part of the Equation: Sponsor backpacks and school supplies for foster children as they return to the classroom!
More than 1,300 school-aged children in LCFS' care will head to school this fall. New school supplies are a big deal for all children! By providing foster children with these essential items, they'll head to school with more confidence, ready to learn and make new friends. LCFS partners with the "Kits for Kidz" program to purchase the supplies at a deep discount.
We all want to see these children thrive in school and reach their God-given potential… and YOU can "Be Part of the Equation!" With a gift of only $25, you'll equip a foster child with a backpack and school supplies to set them up for success. Please make your gift today!
Questions? Contact Donor and Community Engagement Manager Mandy Widtfeldt at mandy_widtfeldt@lcfs.org or (630) 470-3853.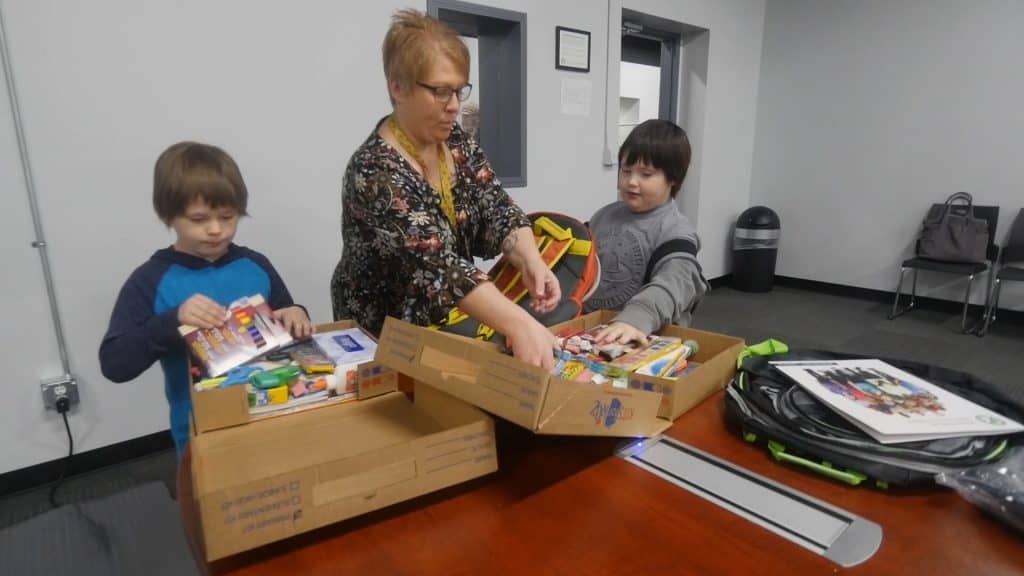 "You can see the relief on foster parents' faces because school supplies are expensive, and the kids' faces just light up when they get those backpacks."
LCFS Child Welfare Employee