Non-Monetary In-Kind Gifts
Help families and children with in-demand items!
LCFS is happy to accept many non-monetary/in-kind donations to directly benefit children and families experiencing hardships. Children, families and our front-line staff can use items ranging from diapers and wipes to toothpaste. Gift cards are our most in-demand item so that we can help meet very specific and urgent needs. Please download our Be a Hero flyer to get a list of the items most needed now.
In-kind Donation Acceptance Policy
LCFS is only able to accept donations of NEW items. Because we have limited storage space and strict guidelines about what we can give to the children and families we serve, please connect with LCFS in advance. If you are making an in-kind donation, please download, fill out and return the form below so we can provide you with an acknowledgement letter that you can use for tax purposes.
Year-round, we invite your group or organization to collect needed items for us. Our sites may be in need of diapers, bikes, bedding, etc. and we can discuss ideas.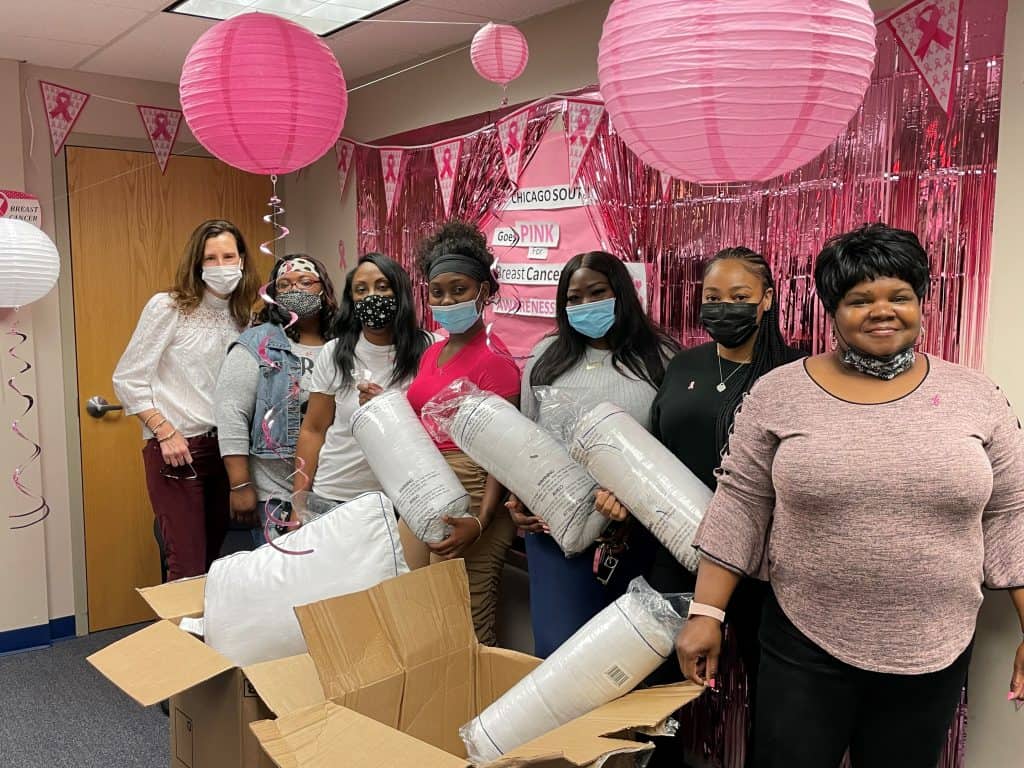 "The kids were so excited to get their own new pillows donated to LCFS. They couldn't stop hugging them."
LCFS Child Welfare Employee