Are you seeking exposure for your brand, wanting to show the impact of your corporate social responsibility or looking for goodwill among your customers and employees?
Below are ways your company can do just that, while supporting LCFS' mission of nurturing and strengthening children and families in need.
LCFS' fall fundraiser the Harvest Festival has a variety of sponsorship opportunities for businesses to get exposure at the event, and through print, email, and social media marketing in advance of the event. 
Your business can help attract attention to LCFS' giving opportunities. Each year LCFS holds a Back-to-School Drive to ensure foster children have the tools they need to start the new school year, and a Christmas Drive to provide Christmas gifts for foster children. We provide the materials for you to share with employees and/or clients. 
Your company can hold a collection of items that are needed. These items fulfill an immediate need and are given to the children or families in our care.
LCFS often has projects that we can use team support and your company can help. 
If you have questions about any of these opportunities to support LCFS, contact Donor and Community Engagement Manager Mandy Widtfeldt at 630-470-3853 or
mandy_widtfeldt@lcfs.org
.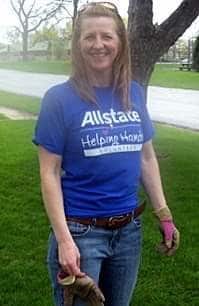 "Through supporting LCFS, my colleagues and I have found a common mission of helping children and families in need within our communities." 
Michele Delaney
Allstate Employee